Sealed Blind Rivet
Aluminum
Copper
Stainless steel
Commonly used instructions
Material
aluminum alloy (body) + steel / Stainless steel (mandrel)
copper (body) + steel / Stainless steel (mandrel)
Stainless steel (body) + Stainless steel (mandrel)
Applications
Coach work, Containers, Air Conditioning, Ship building industry
Specification (mm/inch) Aluminum/Copper Body
Dia(d)
length(l)
Grip range
Φ
3.2 (1/8)

---

3.2 (1/8)

---

3.2 (1/8)

---

3.2 (1/8)

---

3.2 (1/8)

---

4.0 (5/32)

---

4.0 (5/32)

---

4.0 (5/32)

---

4.0 (5/32)

---

4.0 (5/32)

---

6.5 (1/4)

---

8.0 (5/16)

---

9.5 (3/8)

---

11.0 (7/16)

---

12.5 (1/2)

---

8.0 (5/16)

---

9.5 (3/8)

---

11.0 (7/16)

---

12.5 (1/2)

---

14.5 (9/16)

---

0.5-2.0

---

2.0-3.5

---

3.5-5.0

---

5.0-6.5

---

6.5-8.0

---

0.5-3.0

---

3.5-5.0

---

5.0-6.0

---

6.5-8.0

---

8.0-10.0

---

3.3-3.4

---

3.3-3.4

---

3.3-3.4

---

3.3-3.4

---

3.3-3.4

---

4.1-4.2

---

4.1-4.2

---

4.1-4.2

---

4.1-4.2

---

4.1-4.2

---
Dia(d)
length(l)
Grip range
Φ
4.8 (3/16)

---

4.8 (3/16)

---

4.8 (3/16)

---

4.8 (3/16)

---

4.8 (3/16)

---

4.8 (3/16)

---

4.8 (3/16)

---

4.8 (3/16)

---

4.8 (3/16)

---

8.5 (5/16)

---

9.5 (3/8)

---

11.0 (7/16)

---

12.5 (1/2)

---

14.5 (9/16)

---

16.0 (5/18)

---

18.0 (11/16)

---

21.0(13/16)

---

25.0 (1)

---

0.5-3.5

---

3.5-5.0

---

5.0-6.0

---

6.5-8.0

---

8.0-9.5

---

9.5-11.0

---

11.0-13.0

---

13.0-16.0

---

16.0-20.0

---

4.9-5.0

---

4.9-5.0

---

4.9-5.0

---

4.9-5.0

---

4.9-5.0

---

4.9-5.0

---

4.9-5.0

---

4.9-5.0

---

4.9-5.0

---
Specification (mm/inch) SS Body
Dia(d)
length(l)
Grip range
Φ
3.2 (1/8)

---

3.2 (1/8)

---

3.2 (1/8)

---

3.2 (1/8)

---

3.2 (1/8)

---

4.0 (5/32)

---

4.0 (5/32)

---

4.0 (5/32)

---

6.0 (1/4)

---

8.0 (5/16)

---

10.0 (3/8)

---

12.0 (15/32)

---

14.0 (9/16)

---

6.0 (1/4)

---

8.0 (5/16)

---

10.0 (3/8)

---

0.5-1.5

---

1.5-3.0

---

3.0-5.0

---

5.0-6.5

---

6.5-8.0

---

0.5-1.5

---

1.5-3.0

---

3.0-5.0

---

3.3-3.4

---

3.3-3.4

---

3.3-3.4

---

3.3-3.4

---

3.3-3.4

---

4.1-4.2

---

4.1-4.2

---

4.1-4.2

---
Dia(d)
length(l)
Grip range
Φ
4.0 (5/32)

---

4.0 (5/32)

---

4.0 (5/32)

---

4.8 (3/16)

---

4.8 (3/16)

---

4.8 (3/16)

---

4.8 (3/16)

---

4.8 (3/16)

---

12.0 (15/32)

---

14.0 (9/16)

---

16.0 (5/8)

---

8.0 (5/16)

---

10.0 (3/8)

---

12.0 (15/32)

---

16.0 (5/8)

---

20.0 (13/16)

---

5.0-6.5

---

6.5-8.0

---

8.0-11.0

---

0.5-3.0

---

3.0-5.0

---

5.0-6.5

---

6.5-9.0

---

9.0-12.0

---

4.1-4.2

---

4.1-4.2

---

4.1-4.2

---

4.9-5.0

---

4.9-5.0

---

4.9-5.0

---

4.9-5.0

---

4.9-5.0

---
Packaging & Shipping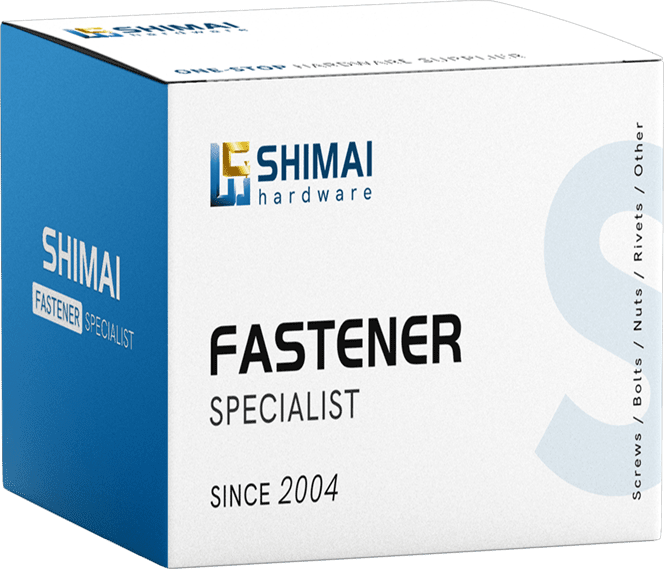 Color box
White box
Brown box
About delivery
For Sealed Blind Rivet orders with a total order of less than 1000000pcs, if there are no special circumstances, we will ship within 20 days after ordering
Packaging details
1. We have several sizes of packing dimensions, can be 20kg or 25kg per carton.
2. For large orders, we can design specific sizes of boxes and cartons.
3. Normal Packing: 1000pcs/500pcs/250pcs per small box. then small boxes into cartons.
4. Can provide special packings as middle east clients requests.
FAQ
Q: What is the MOQ for Sealed Blind Rivets ?
A: Our Sealed Blind Rivet MOQ is usually 1,000,000pcs per size.
Q: Can we print our own logo on packaging or Sealed Blind Rivets?
A: Yes, packing and Sealed Blind Rivets we can make according to your requirements.
Q: How long is the delivery time for Sealed Blind Rivet?
A: Generally it is 5-10 days if the goods are in stock. or it is 15-40 days if the goods are not in stock, it is according to quantity.
Q: What is your payment term?
A: Generally, 30% T/T in advance ,balance before shippment or against B/L copy.
Q: Are you trading company or Sealed Blind Rivet manufacturer?
A: We are direct Sealed Blind Rivet manufacturer, who owns production lines and workers. No need to worry about extra charges by the middle man or trader.